Details
The 11th London International Defense Exhibition of DSEI 2019 is the second largest defense exhibition in the world. It lasts for 4 days from September 10 to September 13.


This time, in addition to headsets, batteries, connectors and other products, we also brought our new product Level-dependent hearing protection headphones DF-5, noise reduction value SNR28dB, hearing protection pulse peak 168dB and waterproof function of underwater 1 meter 20 minutes.It likes the stars shining at night, the people who tested them gave us the evaluation of "Power, Perceptive and Quiet". With the feedback of these three words, they gave us a lot of confidence, encouragement and pressure to prove that we must do better in the future. In the past, our efforts have not been wasted.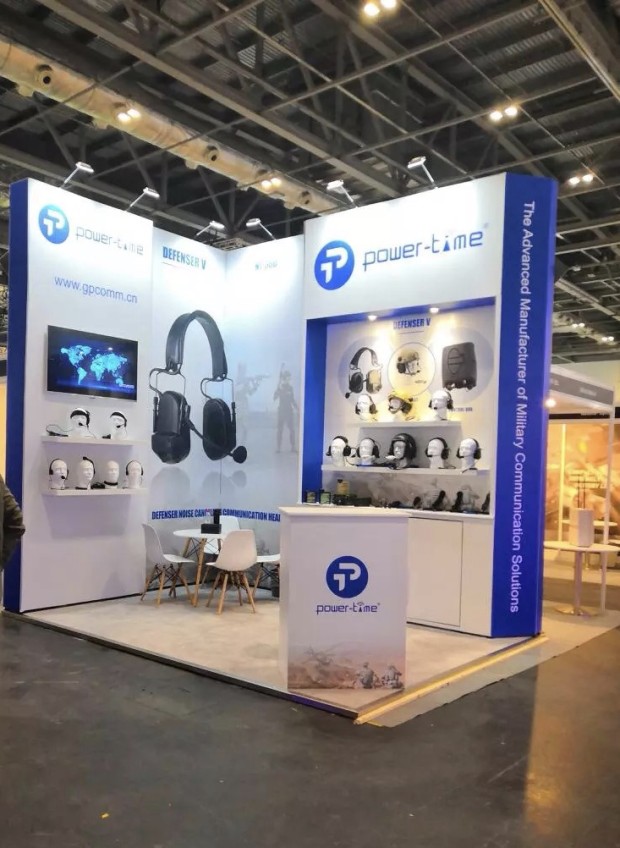 During this period, we took the initiative to introduce our products to our admiring colleagues, soldiers, customers and interested exhibitors. After they tested our DF-5 headset, they had a very good experience.

Below are the UK soldiers trying on our DF-5. who tried on our DF-5. They feel very good in hearing protection, Situation awareness and noise canceling.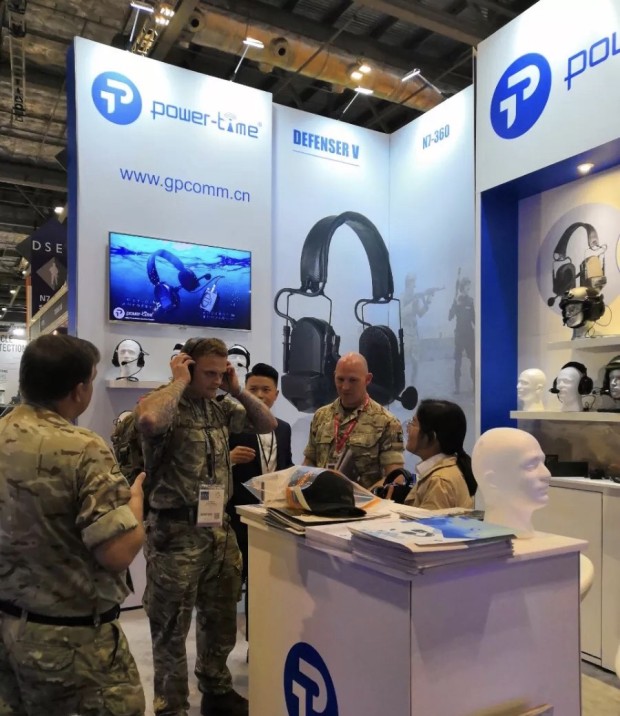 Below is the Saudi Army's visit to our booth.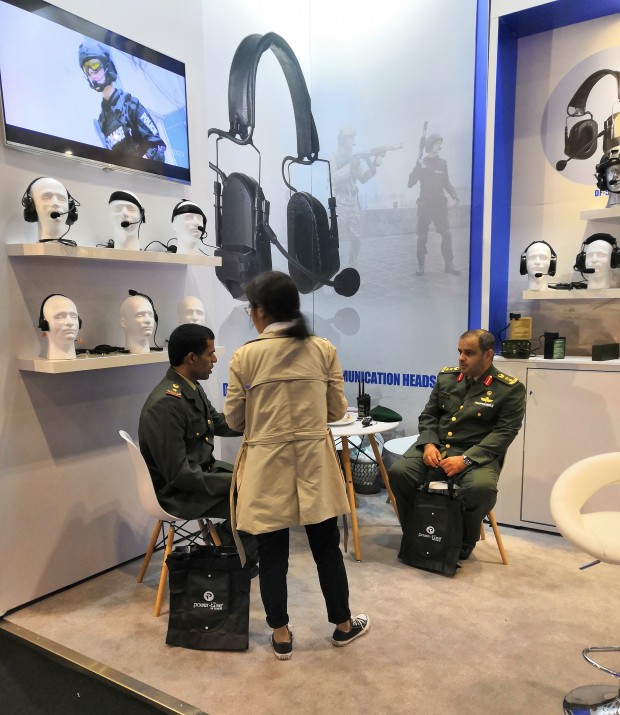 Colleagues are very enthusiastic introducing products.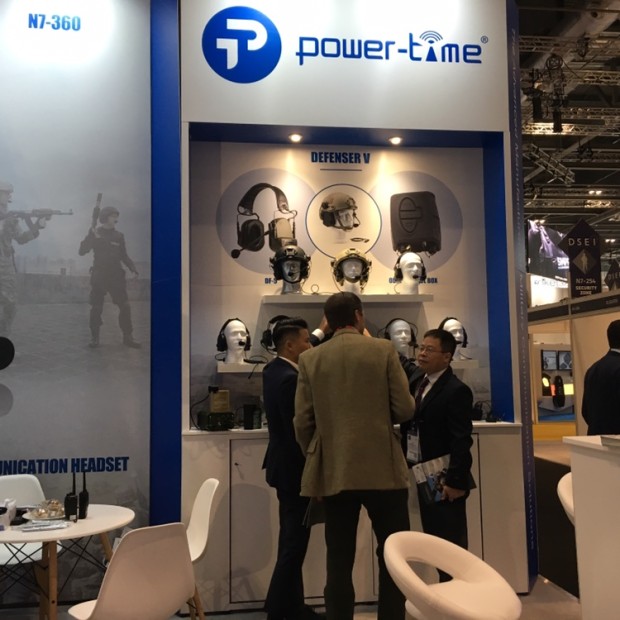 I'm very happy to say that, the exhibition was very successful and wonderful. In addition to the visits of old customers, there are also negotiations with new customers. In addition to the arrival of the new product DF-5, there are also consistent good reviews from testers. Let's look forward to seeing your again at the next exhibition. Thank you so much!